VIDEO: Vigils for Belgian aid worker held in Iranian jail
Vigils were held for Olivier Vandecasteele, the Belgian aid worker incarcerated in Iran, across Belgium yesterday.  In Brussels, Ghent, Leuven, Namur and Tournai people gathered to demand his immediate release. Olivier's sister Nathalie Vandecasteele told VRT: "We want to continue to pile on the pressure on politicians.  He needs to be freed ASAP because he has health issues and is still in solitary confinement.
Olivier was detained in February of last year.  According to Iranian media reports he was sentenced to 40 years in jail and 74 whip lashes, though the Iranian authorities have never confirmed this.  The Belgian government speaks of a show trial and is pressing for the Belgian's release. 
It's suspected that Iran incarcerated Olivier to use him as a bargaining chip in their attempts to free Assadollah Assadi, an Iranian diplomat and convicted terrorist.  Belgium is prepared to allow Assadi to serve his sentence in Iran, but Belgium's constitutional court is questioning a new prisoner exchange treaty with Iran fearing Assadi could be freed. A definitive ruling is expected on 8 March.
It's been five weeks since Olivier's family have had any contact with him.  His brother-in-law Laurent says the Belgian government can't do anything till the 8 March ruling: "If there had been any other measures to pressurise the Iranians, the government would have used them".
"He's not doing well.  He's lost 25 kilos and has several health issues".
Olivier's friend Olivier Van Steirtegem hopes the energy that was present at the vigils will reach Olivier in Iran: "He is a hostage.  The situation is quite incomprehensible.  We want to give the Belgian government and the judicial authorities the energy to take precise action to get him back".
Meanwhile 315,000 people have signed a petition calling for his liberation.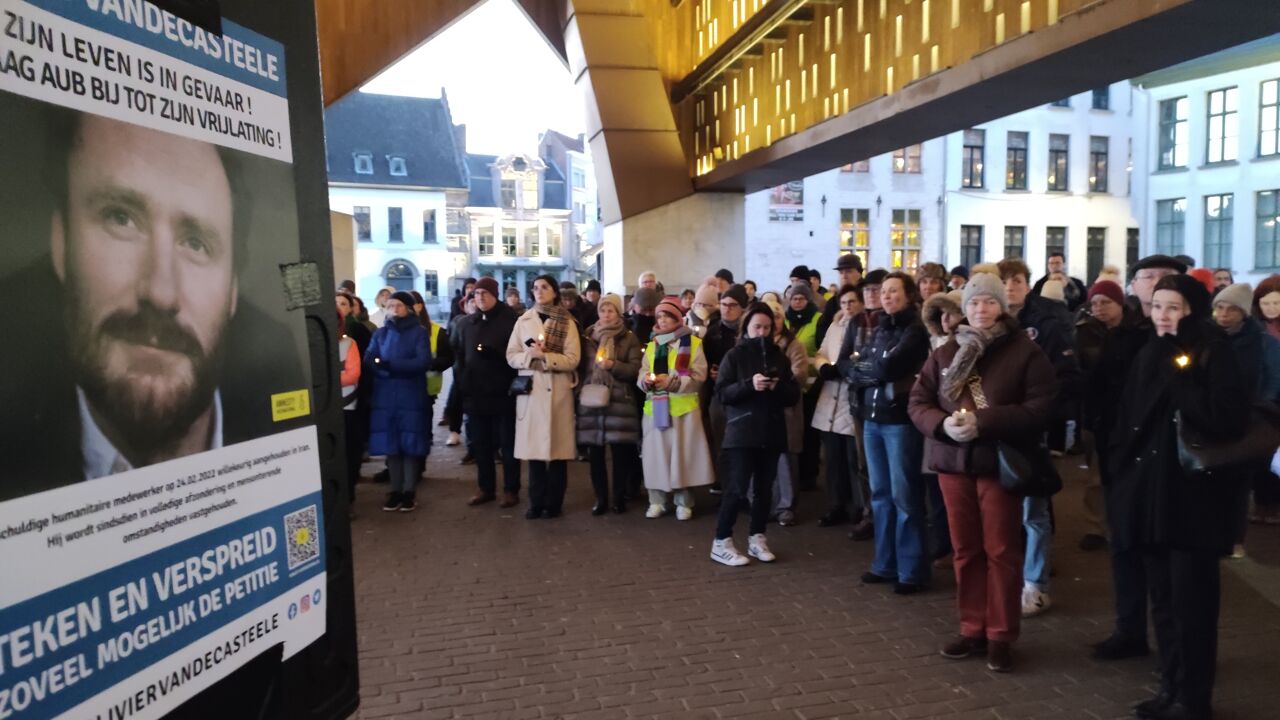 Loading video player ...
Video: the vigil in Brussels