Great War soldier's diary returned to Flanders from Australia
'In Flanders Fields' is the major Flemish museum marking the history of the Great War.  Situated in Ieper, a city at the heart of the Great War battlefields, it is choc-a-block with artefacts used during the Great World War, historical documents dating from the conflict.  Earlier this month the museum received an important new donation: a diary written by a Belgian soldier during the Great War.  The diary had ended up in Australia, but a century after the guns fell silent on the battlefields of Flanders' fields the tome and all its photographs have been returned to the soldiers' relatives and they have decided to donate it to the museum.
For the family of Private Jules Geldof it was quite an event when they handed over his diary.  Relatives from across West Flanders and beyond, from Wevelgem, Izegem, Liege and Mouscron, a score of grandchildren, attended the presentation.
"We knew nothing about his diary" says Christian Geldof, one of Jules' many grandchildren.  "All of a sudden, the Australian embassy contacted one of my cousins.  They told her her grandfather's diary had been found and that the Australian Ray Family wanted to return it to our family.  It was such a pleasant surprise for all the Geldhofs".
"Most of us didn't know our grandfather.  He survived two world wars but died in 1961.  All the family knew he was an architect working in Mouscron (Hainault) but he never spoke about his wartime experiences.  It wasn't discussed.  So we didn't know anything about it!"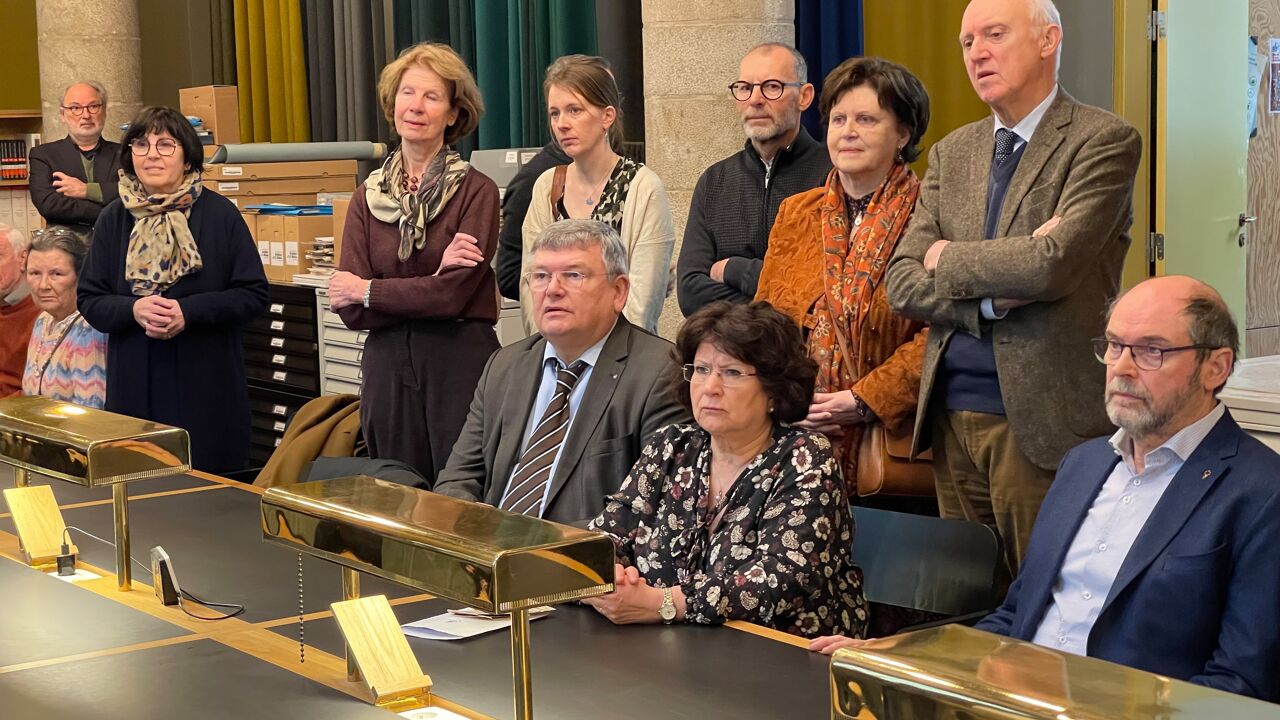 Annick Vandenbilcke is a member of the scientific staff of the In Flanders Fields Museum.  She takes up Jules' story: "He kept a diary during the Great War.  To be honest, it's more of a photographic account of the war than a written diary.  It contains so many unique photos.  Jules saw everything around him.  There are photos of children, his fellow servicemen swimming in a river, but also photos of a good friend, who was killed.  The photos put a face to Private Seghers! We'll certainly add his photo to our list of names at the museum".
It's not quite clear how Jules Geldhof's diary ended up in the southern hemisphere.  The museum hasn't been able to get hold of Jules' military dossier. Annick explains: "We think he was injured and that he was taken to England.  Clara Carter treats him and she gets his diary.  We don't think he gave it to her, but we do know that it was in her possession and that Jules left it behind. Did he have to leave in a hurry and did it get left behind by accident?  We don't know!  Clara holds on to the diary and after the war she emigrates to Australia.  The diary now belongs to the Ray Family.  Clara's grandson, Jonathan Ray, is eager to have the diary returned to Jules's family and he has them contacted.  Jules' family then decide to donate the photo album to our museum" says Annick.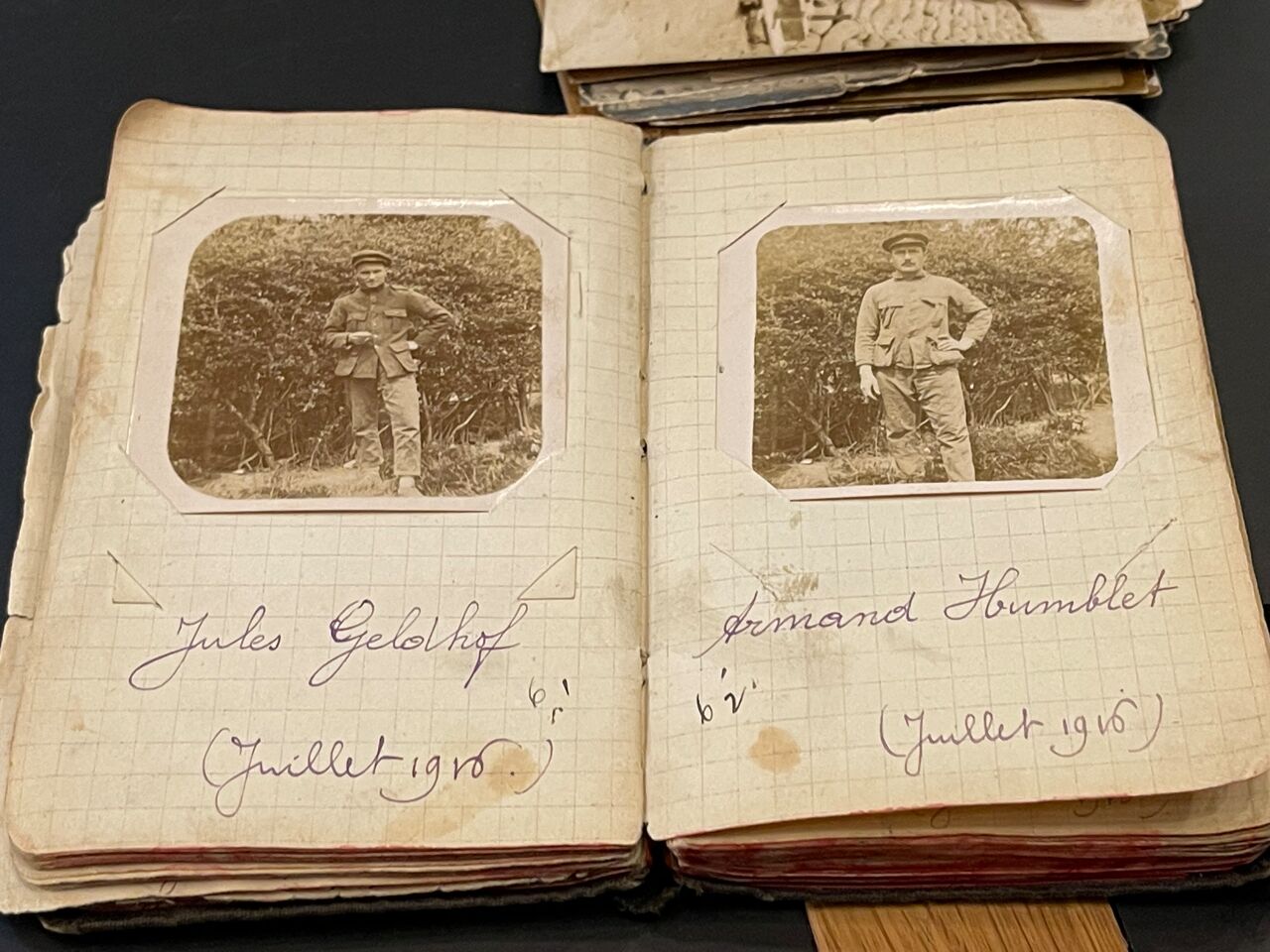 Grandson Christian Geldhof is really chuffed: "I was paging through the diary.  It's so wonderful to get to know a grandfather you never met.  We want to dig deeper and learn more about our family history.  A cousin from Liège even joined us.  The whole family will be sharing a meal.  It's turned into a great family day!"
Jules Geldhof's history can now be shared with everybody at In Flanders Fields.  The museum intends to visualise his story so everybody can learn more about the experiences of the Great War soldier.
The museum receives around two donations a week: diaries, letter collections and objects, but this one was very special says Annick.  "It came to us all the way from Australia and has followed a long journey! It was so special to see how it brought such a large family back together.  I became quite emotional!"