Hundreds of Delhaize employees stage action outside chain's HQ in Zellik
Talks between the unions representing those that work for the supermarket chain Delhaize and the company's management broke down not long after they had got under way on Tuesday morning. It was the first time that Delhaize management and the unions had met to discuss the company's plans to franchise out the 128 stores that it still operates in-house. Hundreds of staff that work for Delhaize are staging a protest outside the company headquarters in the Flemish Brabant village of Zellik, around 8km northwest of Brussels. 
Since Delhaize announced its plans, a week ago today, a large portion of the affected stores have been closed due to strike action. Today (Tuesday 14 March) too 95 of the 128 stores have remained closed. 
Staff at the supermarkets that Delhaize wishes to put out to franchise fear that a promise made by management that their pay and conditions will be honoured by their new employer won't be kept.
They are fear job losses as a result of the franchising out of the stores. The unions are calling for a revision of Delhaize management's plan.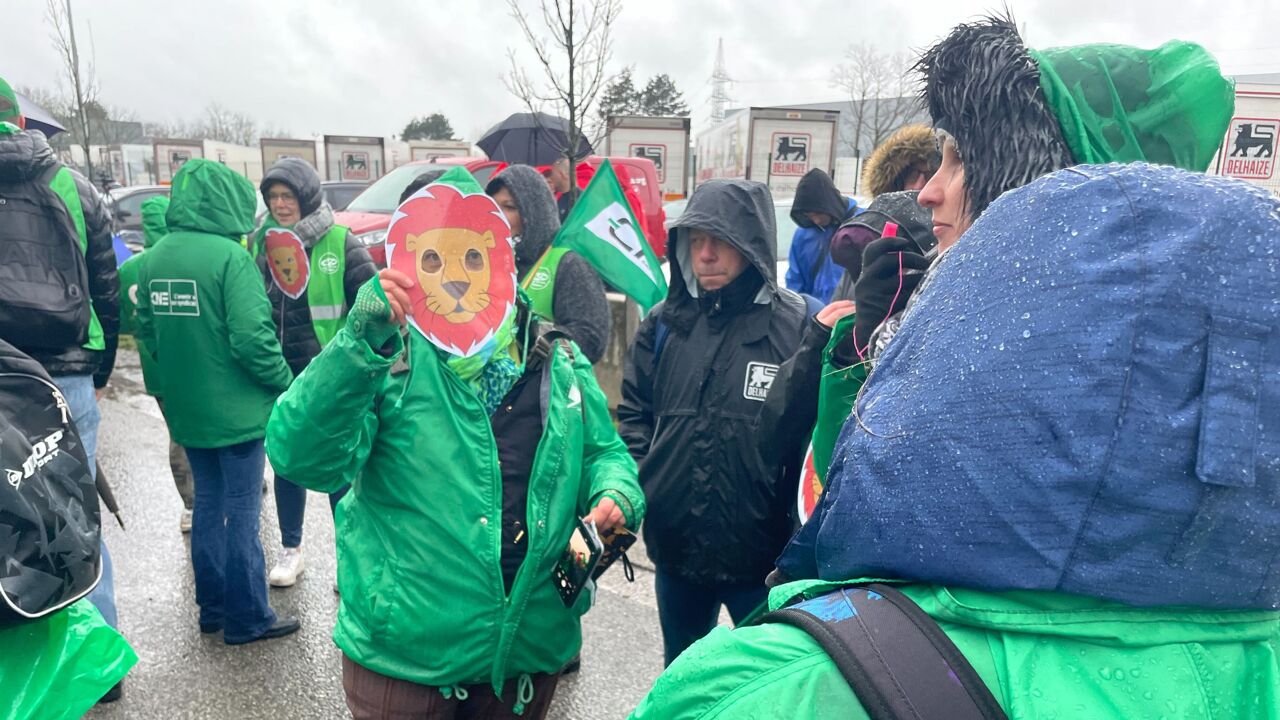 Tuesday morning's Works' Council meeting lasted just 15 minutes. At least 500 (the Christian trade union ACV Puls says 500 to 700) Delhaize staff are staging a protest outside the supermarket chain's HQ in Zellik.