No end in sight to dispute at supermarket chain Delhaize
New talks between management and the trade unions at the supermarket chain Delhaize have failed to resolve a dispute that has seen the majority of the stores that Delhaize runs in-house strikebound for the past two weeks. The news that the talks have failed to reach an agreement comes from trade union sources. Two weeks ago Delhaize announced that it plans to franchise out all the 128 supermarkets it currently runs inhouse. Since the announcement was made the majority of these stores have remained closed.  
Management at Delhaize say that franchising out the supermarkets is the only way that it can ensure sustainable growth. The union's describe the management's plans as a doom scenario.
The unions don't believe Delhaize management's promise that their members existing wage levels and conditions of employment will be maintained once the stores have been franchised out. The unions say that those that work in Delhaize supermarket that are already run by franchise-holders work longer hours for less pay. 
They claim that it is because of this that Delhaize makes more money from the stores that are franchised out than it does from the stores that it runs in-house. For the past two weeks dozens of Delhaize supermarkets have remained closed.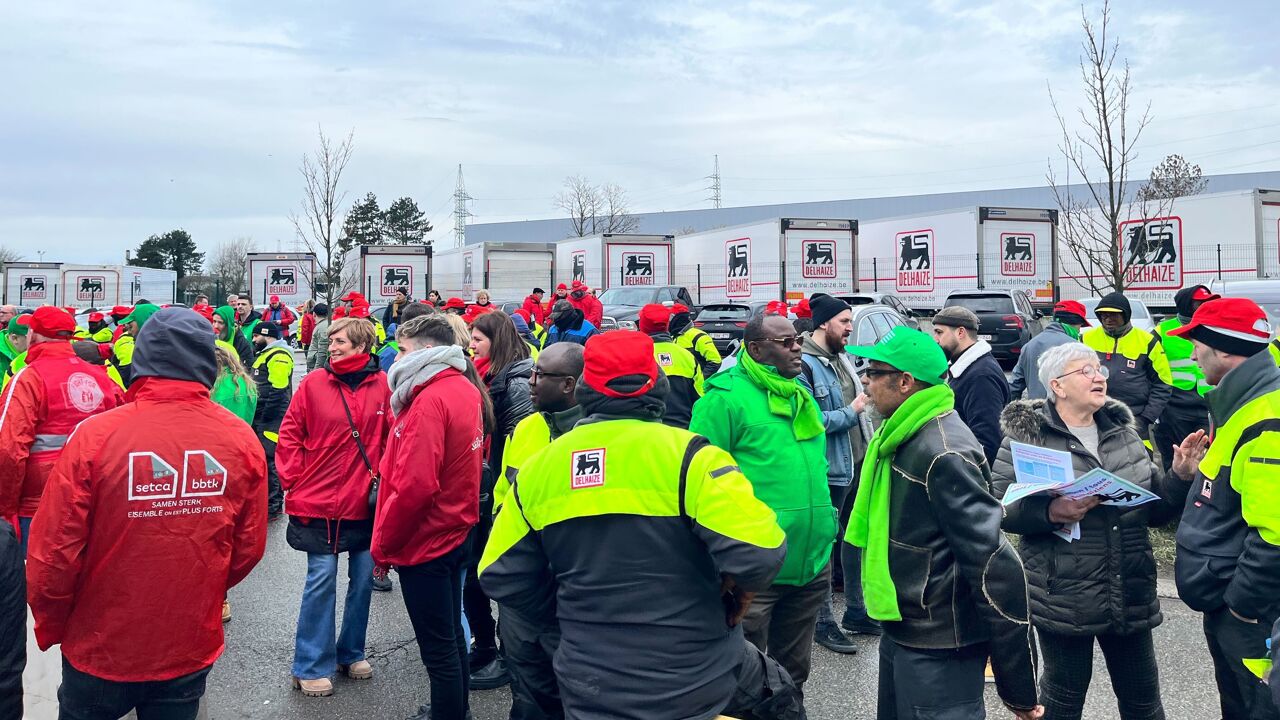 On Tuesday 78 of the 128 supermarkets owned and operated by Delhaize remained closed. Two rounds of consultative talks last Tuesday and today and a meeting of the company's Works' Council on Monday have failed to find a solution to the dispute. 
On Monday things turned grim outside Delhaize's HQ in Zellik (Flemish Brabant) when it emerged that management had deployed security guards at the Works' Council meeting. 
"We aren't naive"
Tensions were high ahead of Tuesday morning's consultive talks. The unions had few if any illusions that management would come up with anything substantial to resolve the dispute. Koen De Punder of the Christian trade union ACV Puls told VRT News that "We hope that management will finally come to the table with a different plan for the 9,000 employees than franchising out, but we are not naive. I fear that we will find ourselves in the same scenario as during the past 14 days".  
After less than an hour the talks broke down with no agreement. Management at Delhaize refuses to ditch its plan to franchise out the 128 supermarkets.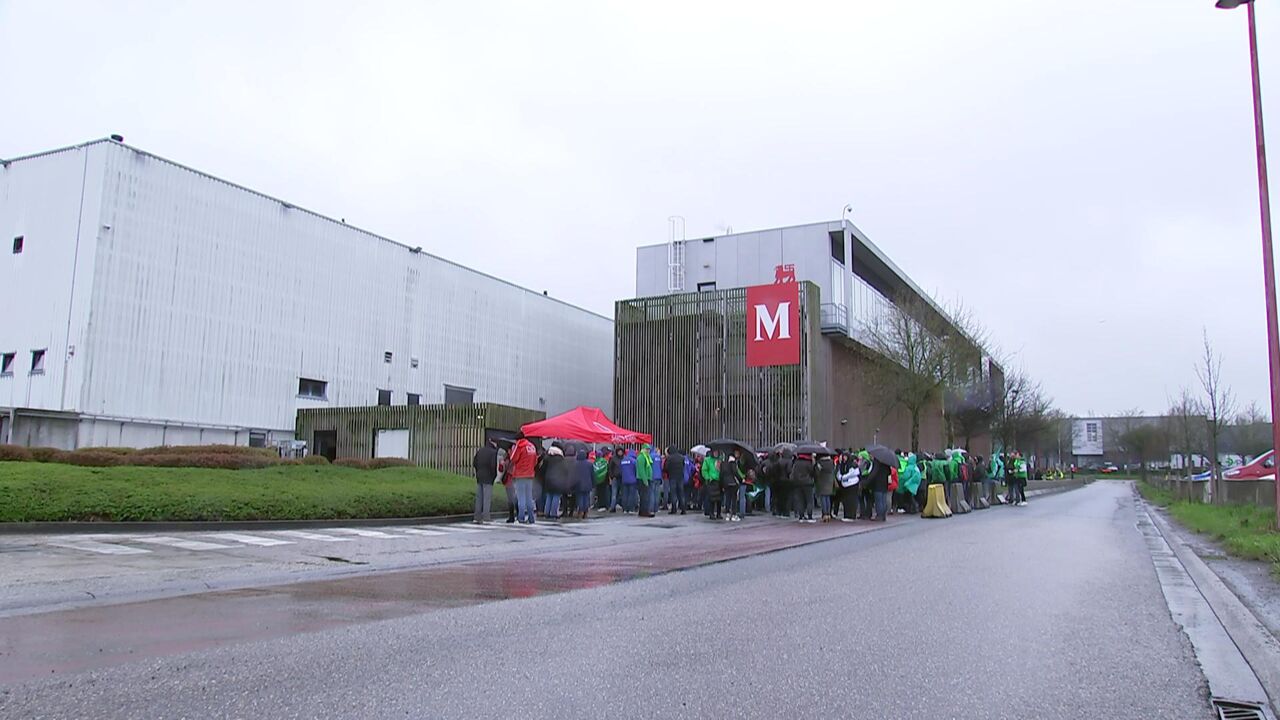 "A lot of anger and disappointment"
Mr De Punder says that his and the two other unions that represent Delhaize staff remain convinced that staff will not be able to work under the same pay and conditions once the stores have been franchised out.
On Tuesday 76 stores remained closed, but how long can the industrial action continue? Mr De Punder told VRT News that "There is a great deal of anger and disappointment. As things stand, I think that action of some sort will continue for several more weeks".
Since Tuesday morning much of Delhaize's distribution centre in Zellik has been blockaded. The centre supplies not only the stores run in-house but also the store run by franchisees. Home deliveries will continue as normal.