Swedish customs find weapons concealed in Belgian couple's underwear
A couple from the Limburg town of Genk have been detained by customs officers in Sweden after they were caught attempting to smuggle weapons into the country. The weapons were concealed in a woman's underwear and behind the dashboard of the vehicle in which she and her partner were travelling. The couple has been charged and risks at least 4 years' imprisonment for weapons smuggling.
In early December 2022, 2 Belgians in their 40s were travelling to Sweden by car. On the Öresund Bridge that links Denmark with Sweden they were subject to a routine customs check. The customs became suspicious as the story the couple told them appeared to be fanciful. 
The couple had told the customs officers that they were on their way to a wedding. However, the woman seemed to have lost her luggage and the man was unable to say who exactly was getting married. The couple and their vehicle were searched, and customs officers found 6 weapons concealed on the woman's person. Two of these were concealed in her bra and four in her undergarment.
With the aid of a tracker dog customs officers were able to find weapons parts that had been concealed in a hidden compartment under the car radio and the glove compartment. The couple had a total of 15 weapons with them.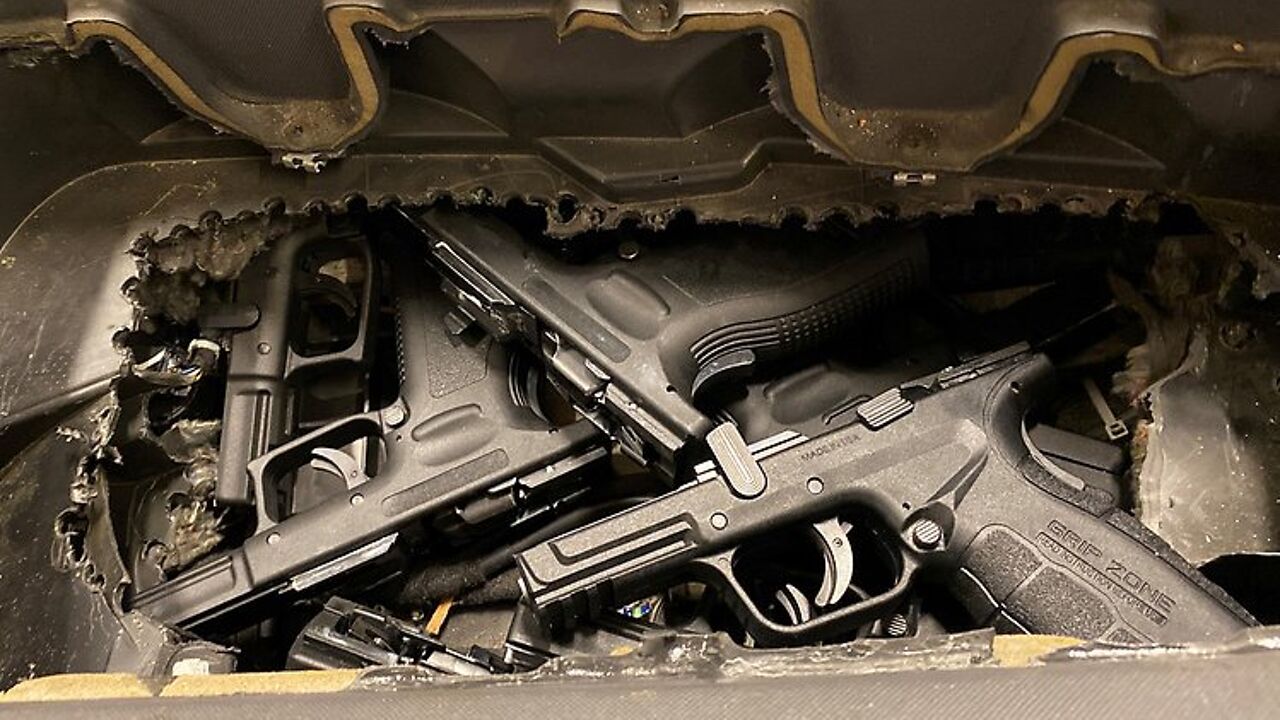 Weapons collected in Germany
During questioning the man confessed to having collected the weapons in Germany to bring to Stockholm. The woman had concealed some of the weapons in her underwear at her partner's behest. The couple now risk between 4 and 7 years' imprisonment.