Discover Hilma Af Klint and Swedish Ecstasy at Bozar
It's been running for a while, but you still have till 21 May to catch up on "Swedish Ecstasy" at the Bozar in Brussels. The exhibition centres on the works of several eccentric and mysterious Swedish artists, but the works of Hilma Af Klint (1862-1944), the world's first real abstract artist, are the highlight.
Interest in the Swedish artiste has grown since her death. During her lifetime Af Klint shied away from the public gaze, but in recent years many of her hidden paintings have been rediscovered.  Exhibitions have been devoted to her work across the world, but the Bozar is now staging the first Belgian exhibition of the psychedelic work of this female artist.
Enjoy her oeuvre with a virtual reality headset, while you listen to joiks, the traditional form of song of the Sami people from northern Scandinavia.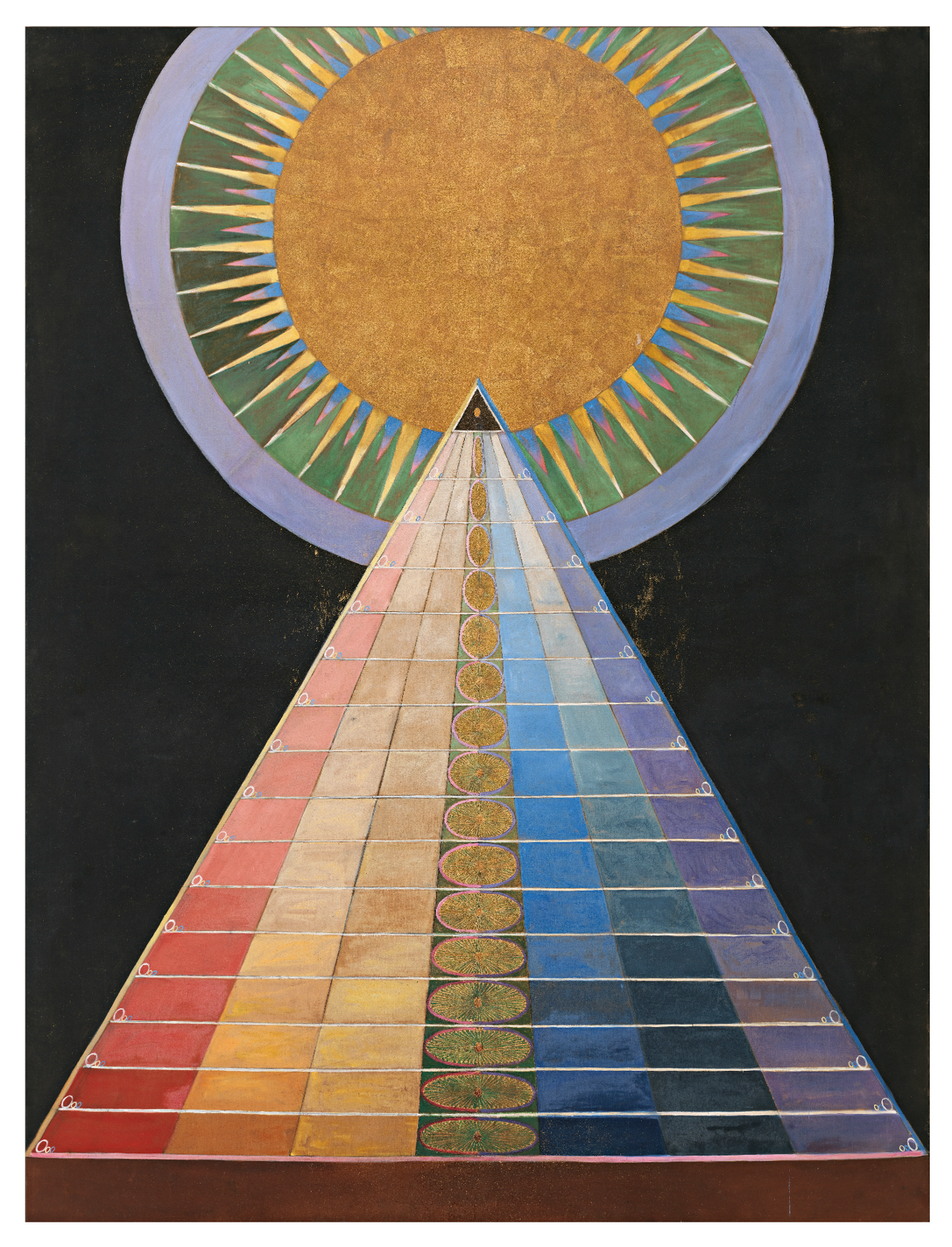 But who was Hilma Af Klint, the artist to whom director Lasse Hallström recently devoted a biopic.
Daniel Birnbaum, curator of the exhibition, describes Hilma Af Klint as two artists in one: as one of the first women she studied at the Stockholm Academy and started off by painting ordinary landscapes that brought her relative success, but soon moved on to a more challenging endeavour producing over a thousand works that seem to originate from a different world.  These works only became public knowledge in recent years.
From a very young age Af Klint went in search of images beyond the visible world: New Age avant-la-lettre, but also towards the end of the 19th century and beginning of the 20th century there was great interest in the occult. The Swede was a member of several esoteric associations and admired Rudolf Steiner, the creator of the Steiner schools.
Together with several friends she established "The Five".  The women saw themselves as a medium serving spirits that held their pencils.  "I am an instrument of ecstasy" Af Klint once wrote.
Extremely bizarre paintings with lots of colours, symbols and letters are the result.  The artist created over 1,300 paintings during her lifetime as well as tens of thousands of pages of writings that still puzzle researchers to this day. 
At the Bozar you can see the entire "Primordial Chaos" series, a gigantic altarpiece as well as several works from her "Swam" series.  Notice the evolution from a recognisable black and white swan to a completely abstract work.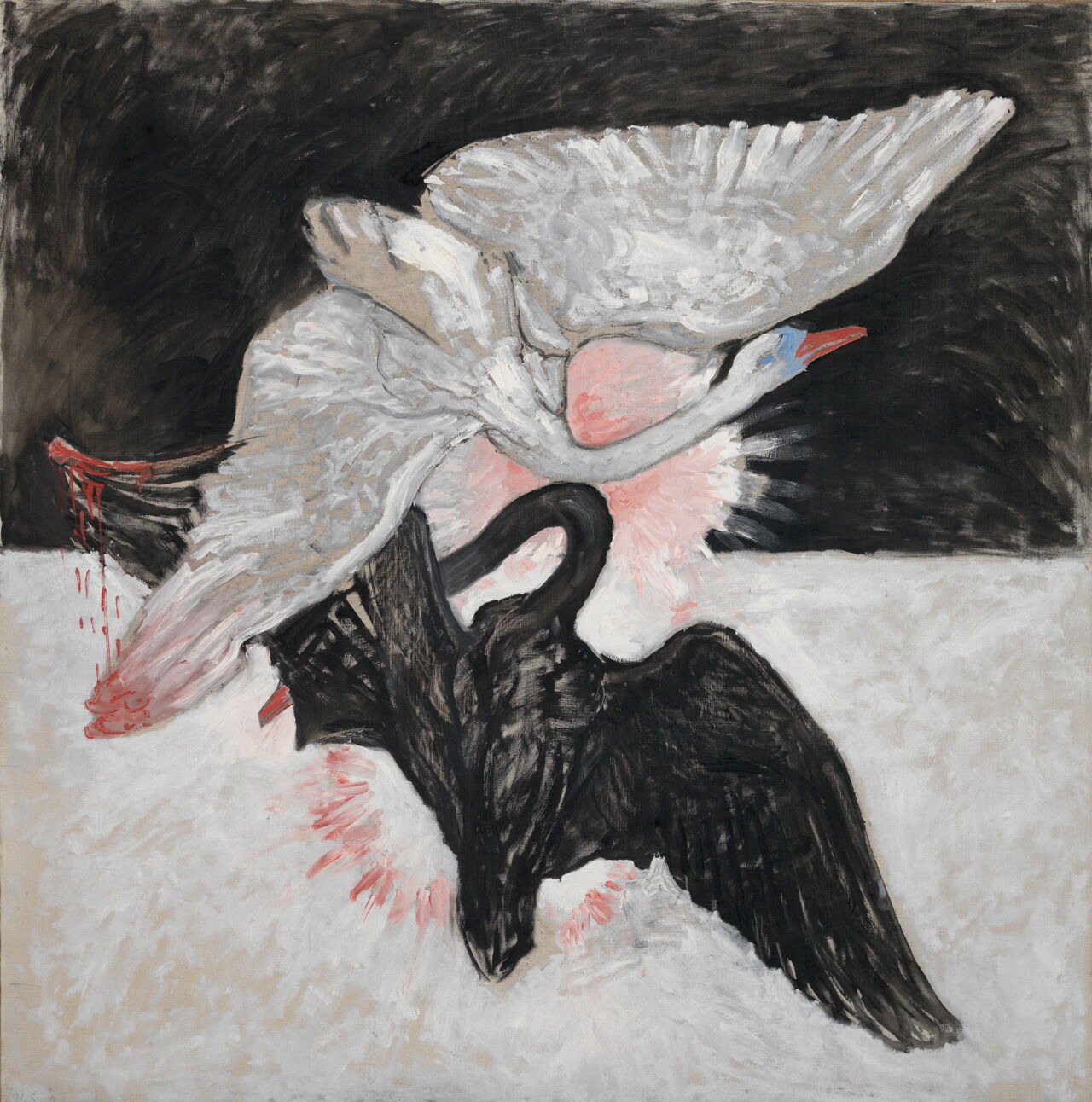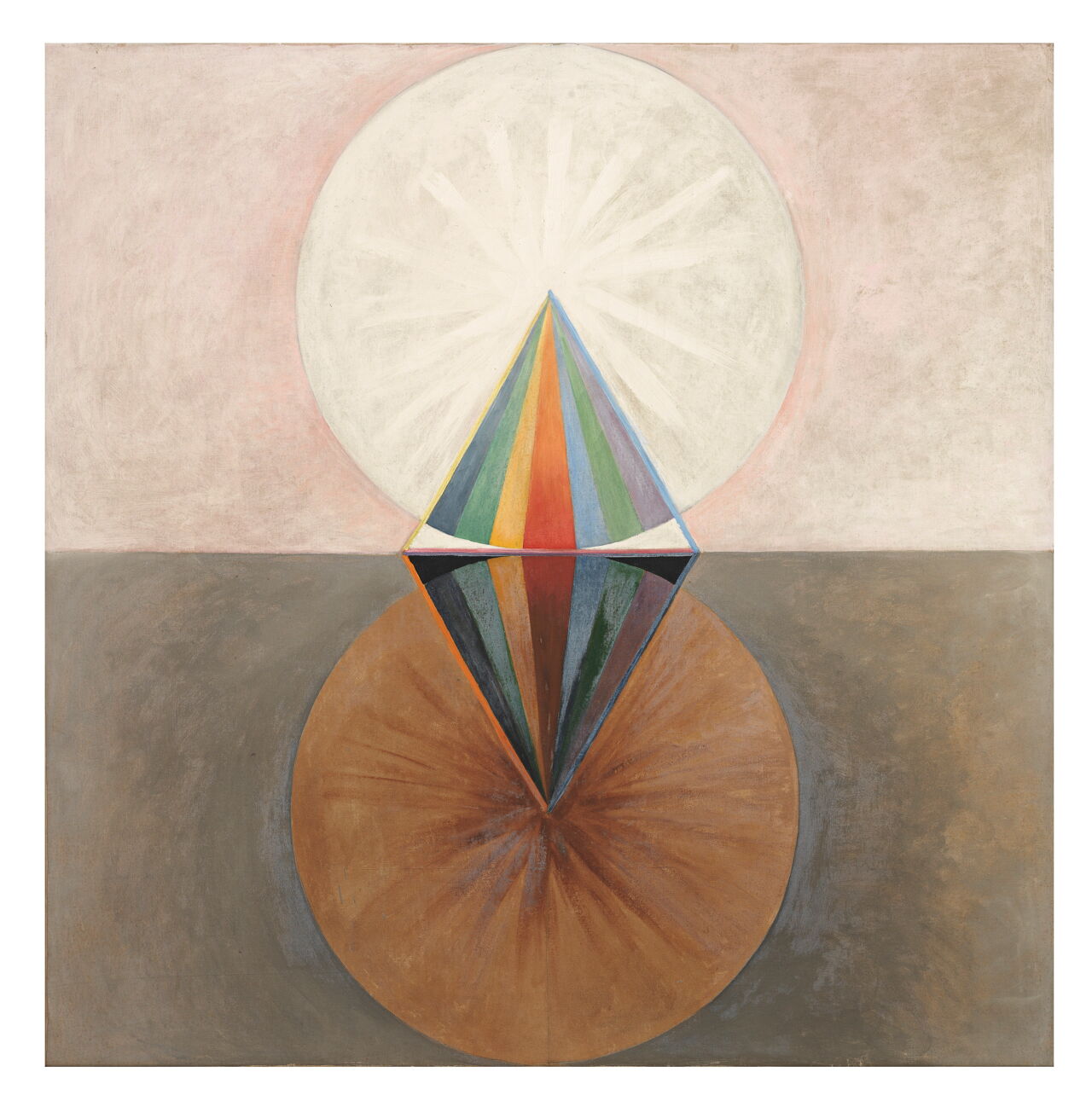 Hilma Af Klint was producing abstract art as early as 1906, before Dutchman Piet Mondriaan and Russian Wassily Kandinsky, who claimed to be the world's first abstract artist.  Art history is written by men says curator Daniel Birnbaum.
Af Klint's abstract art is inspired by nature and not by geometric forms. "In nature she found patterns and returning structures like the spiral.  They occur everywhere: in the Milky Way but also in the sunflower.  It's life itself caught in abstract form".
Af Klint dreamed of building an enormous temple for her works in the spiral form of a shell.  Sadly, she was never to experience this in her lifetime, but you can, in virtual form, by donning a VR headset that at the Bozar will take you on a cosmic trip through time and space in the works of Af Klint.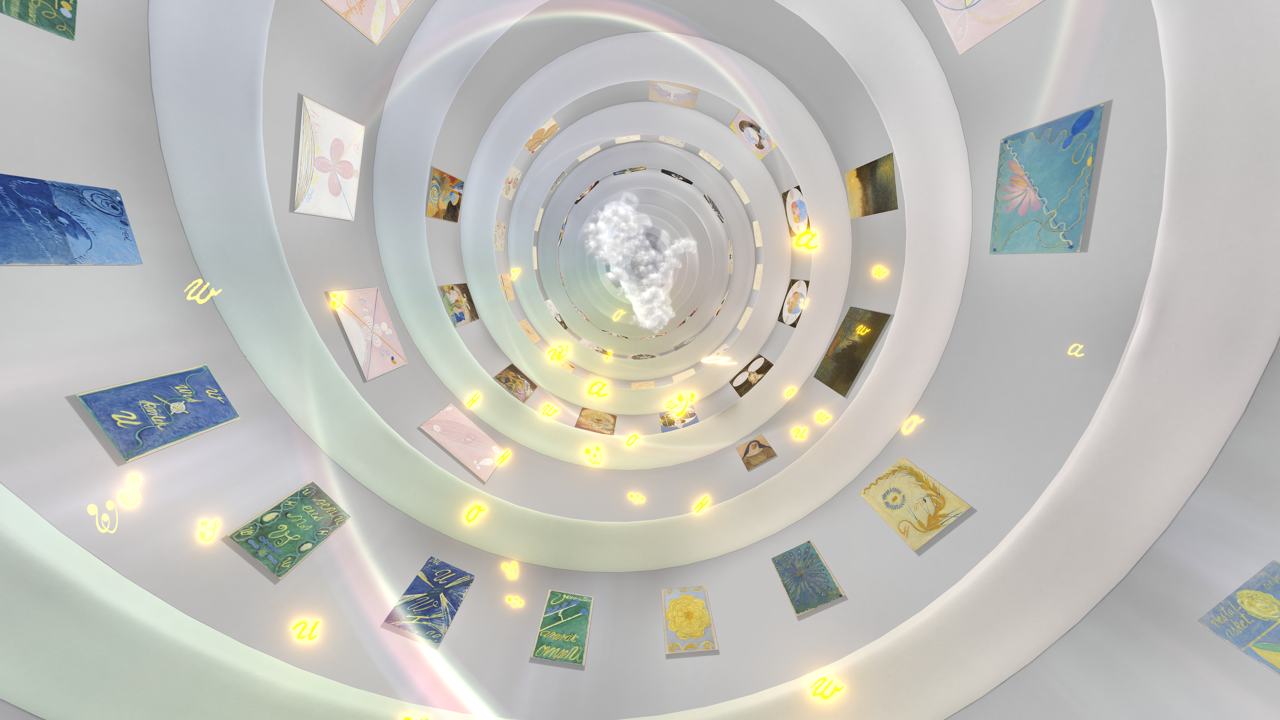 Birnbaum explains that Af Klint's philosophy envisaged a journey towards a higher unity beyond all contrasts of light and dark, male and female and material and spirit. This is a quest that she illustrates: "She is an artiste, not a thinker.  She creates a beautiful visual cosmos".  But it all remains a riddle. "The more I read, the less I understand" quips Birnbaum.
During her lifetime Af Klint only shared her works with the like-minded recording that many of her works were only to be shown to a wider audience two decades after her death.  As a result she is a relatively recent discovery.  The New York Guggenheim staged a major exhibition of her work a couple of years ago.  600,000 people flocked to the event setting a new record. Af Klint's works go on show cheek by jowl with those of Dutchman Mondriaan at the Tate Modern in London and at the Kunstmuseum in the Hague later this year.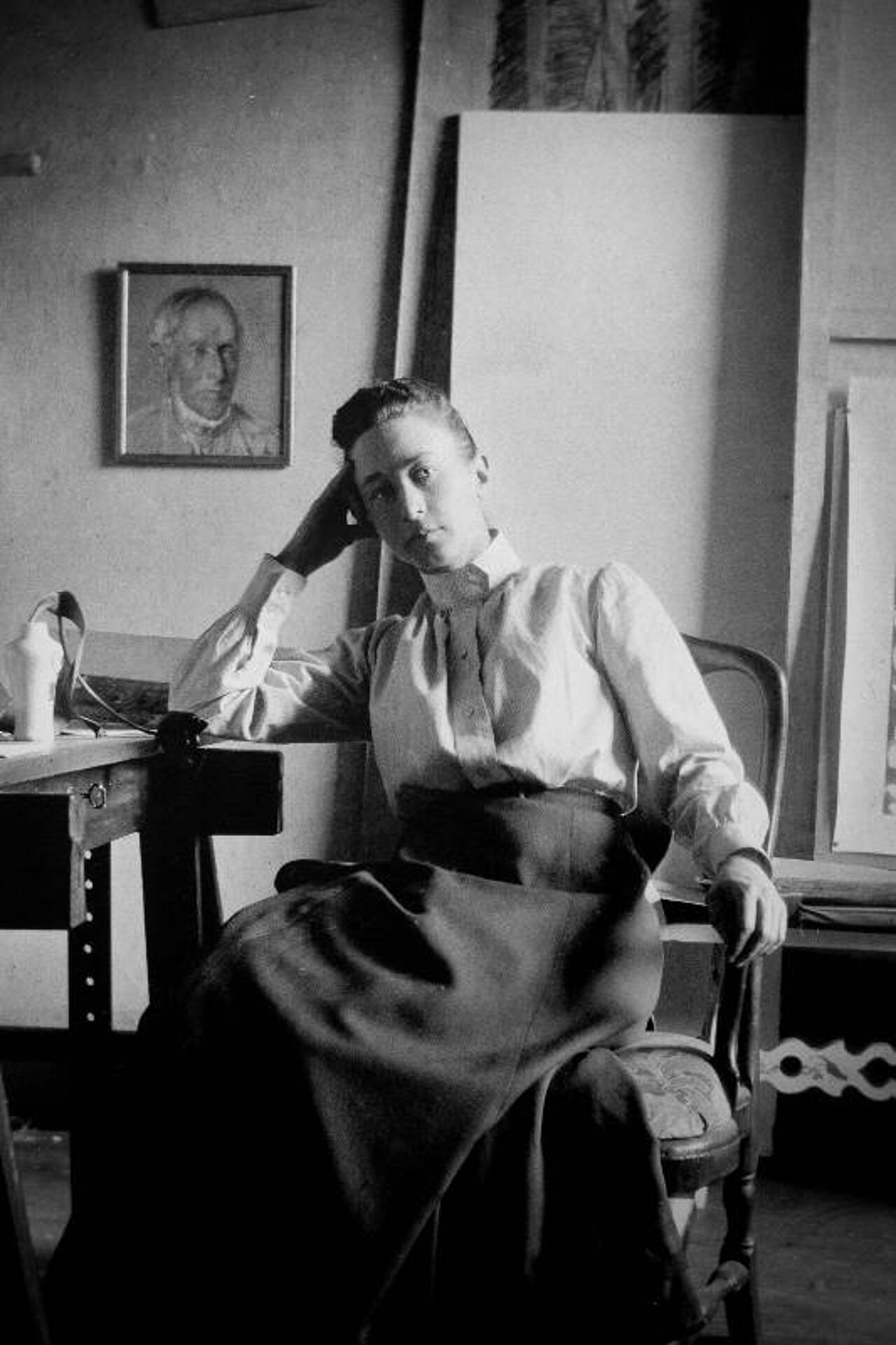 Hilma Af Klint is subject of some hype.  It's also an opportunity to rewrite art history in a feminist and ecological fashion says Birnbaum.
At Bozar Af Klint's works dialog with the works of other mysterious Swedish artists including author and playwright August Strindberg, who was also an avid painter and photographer and toyed with alchemy on his days off.
"Many people see Sweden as a stable, prosperous Protestant nation that boasts rational engineers and successful businesses like Ikea and H&M" says Birnbaum, "but the exhibition clearly shows there is more to Sweden than often sees the light.  Discover it at Bozar!"
Swedish Ecstasy runs at the Bozar in Brussels till 21 May.  Lasse Hallström's biopic "Hilma" is screened on 26 April.