VIDEO: Last Post sounded beside the Menin Gate not underneath
Last night the Last Post in Ieper was sounded next to the Menin Gate, instead of under it. The monument needs two years of restorations, so every night the ceremony will take place on the ramparts. It was a unique sight.
Also during the restoration works on the Menin Gate, the Last Post will continue to reverberate in Ieper. The buglers commemorate the victims of World War I every evening at 8 pm, but not in the usual place. From under the Menin Gate, the ceremony has now moved to the fortifications, next to the monument.
"Relatively little changes for us," explains bugler Raf Decombel. "During the corona crisis conditions were different too. Then there was also only one bugler and no audience was allowed. Even then, we said that we will always remember the people of the 55,000 names on the Gate, because those names will always be there. More we cannot do."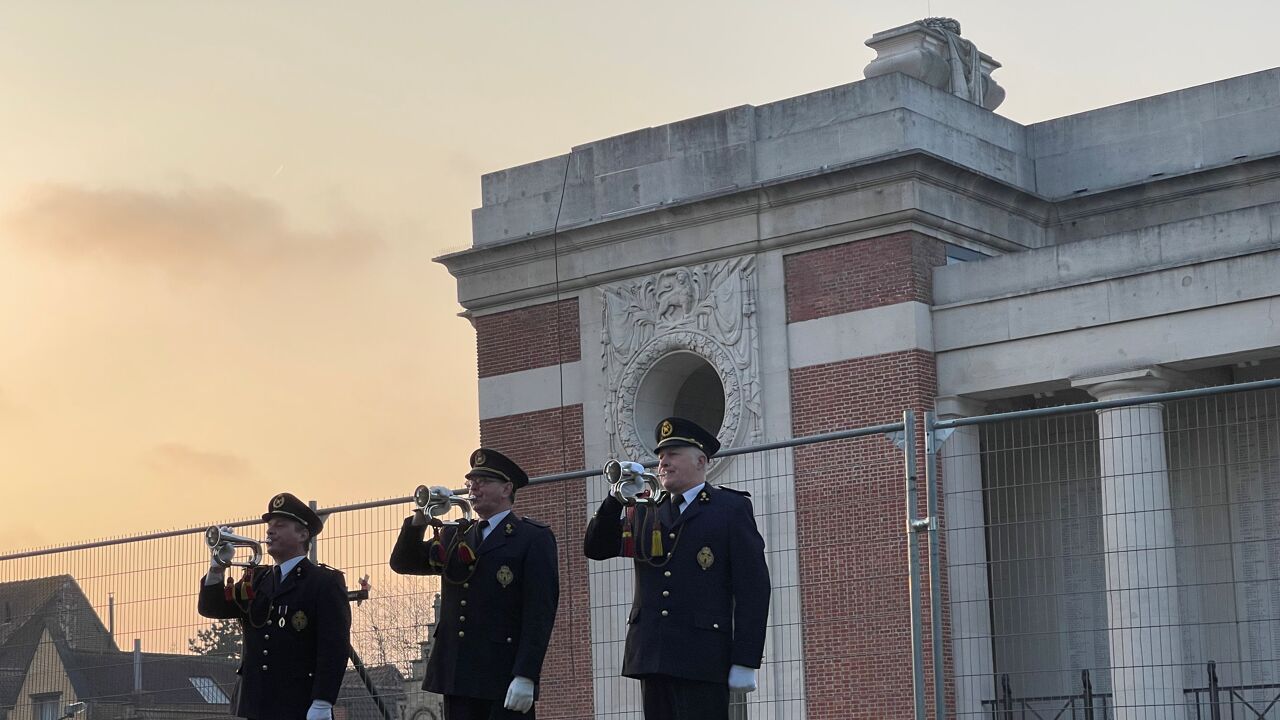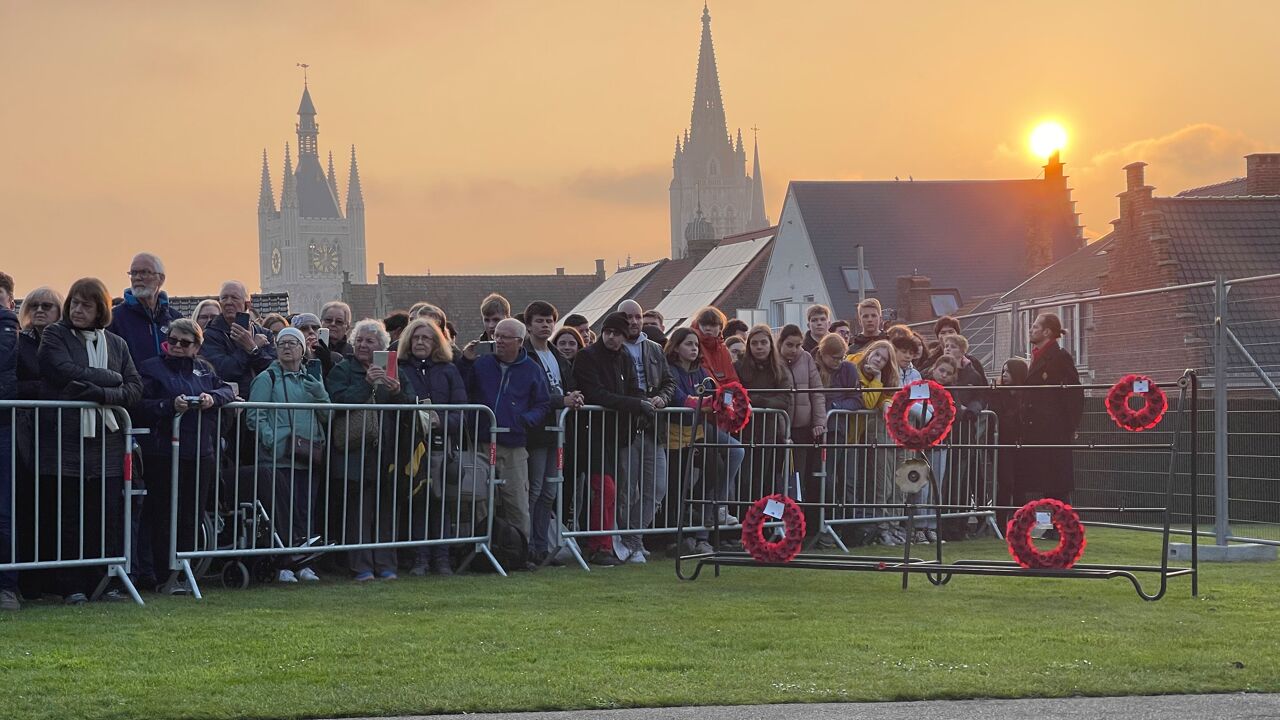 Awkward mobility with wheelchair
For the public, it takes some getting used to. "We come every year," says Nanny Degryse from Limburg. "But this year is extra special. Under the Menin Gate, the Last Post might have had more charm, but I'd rather have it at another location than have the buglers stop completely. Either way, the sound always gives me goosebumps."
For her husband Johnny, the move is a bit more inconvenient. He is in a wheelchair. "I have had to go a lot further to get to the fortifications, because at the beginning of the shortest route there are stairs," he says. "Fortunately, my comrades and relatives helped me because alone it would have been impossible to attend the Last Post now."
No roof over head
"The location on the fortifications is bigger than our familiar place under the Menin Gate, which allows at least the same number of people to attend the Last Post," says Last Post Association President Benoit Mottrie. "The only thing out of our control is the weather. Maybe at times we will have to stand in the rain, but we hope the weather gods are kind to us in the next few months."