Bluebell Festival at Halle Wood a hit with expats (VIDEO)
It's a magnificent annual attraction, the flowering of bluebells in Halle Wood, but this year after the cold spring bluebells are only now in full bloom. Normally the flowers would have already finished flowering by now.
"The flowering of bluebells in Halle Wood this year is markedly different than in recent years," says forester Thomas Boonen. "Normally the forest is at its best around 20 April, but this year the bluebells are only now in full strength."
That meant that during the first two weekends of the annual Bluebell Festival few bluebells were there to be seen, whereas they are normally in full bloom then. Most of the flowers waited until last weekend to blossom. Because bluebells are blooming later than expected, the special measures taken in Halle Wood will remain in place next weekend too.
"Unfortunately, bad and cold weather was experienced during the first two weekends.  That caused the bluebells to bloom later than usual. Despite the late flowering period, the Bluebell Festival got underway as usual.  There are extra measures to keep people on the paths, free shuttle buses and volunteers stepping in to help people on their way," Boonen explained.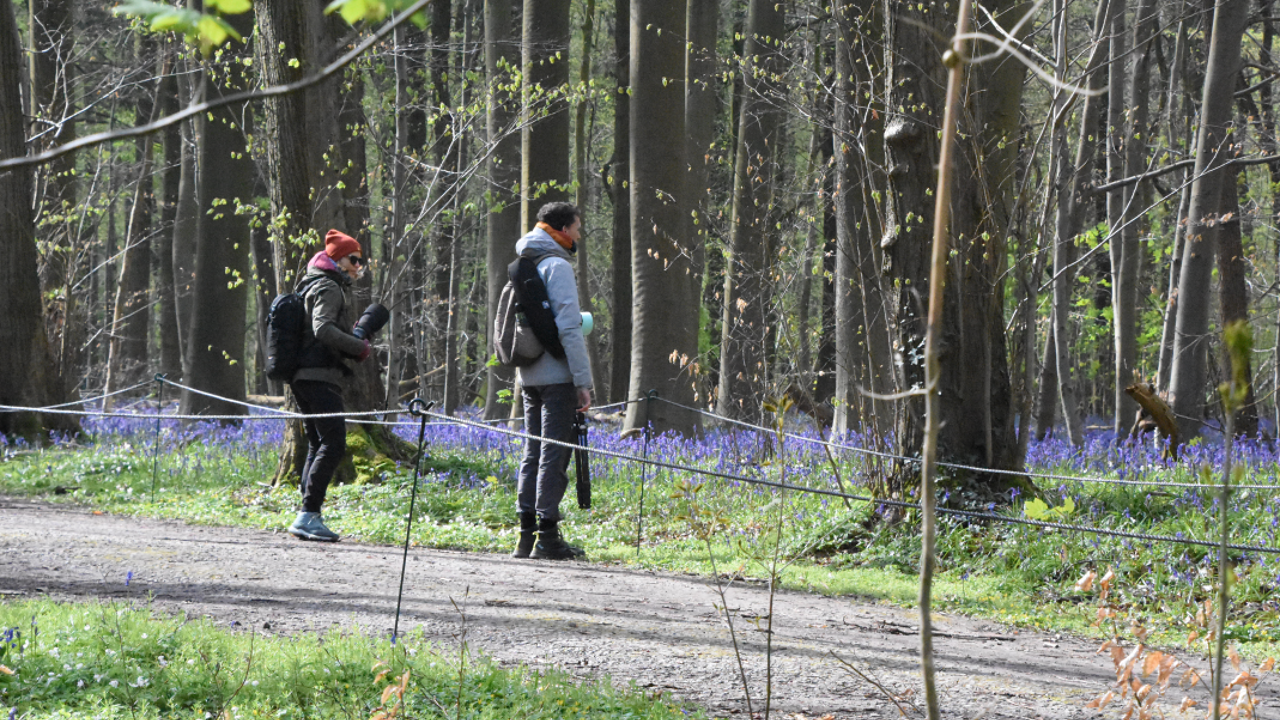 Catching up
"Last weekend, the last weekend of the Bluebell Festival, we definitely caught up," says Boonen. "The weather was very nice and that lead to a huge crowd in Halle Wood. It seemed like everyone had postponed their visit until then."
It was a tough weekend for the volunteers of Halle Wood, "because the more people there are, the more often they break the rules," he adds. "For example, we have to remind visitors to stay out of the flower beds, to keep their dogs on a leash and not to pick blooms."
"Due to the later flowering, we decided to keep special measures in Halle Wood until Sunday 7 May, as we expect some people to descend on the forest. It is also the school holidays in Wallonia."
Access by car will remain impossible until Sunday 7 May, which means a number of car parks in the forest will not be accessible. People will have to park on the outskirts even next weekend. The kilometres of rope used to keep people off the flowers will remain for a while and volunteers will also be out in the forest next weekend.
The shuttle buses that normally take visitors to the forest for free will no longer run. "Obviously the shuttle buses come at a cost, and we also have to make people aware of the possibility, because there is no point in using shuttle buses if people don't know they are running," says Mayor Marc Snoeck. "But of course, people can still take public transport to the forest."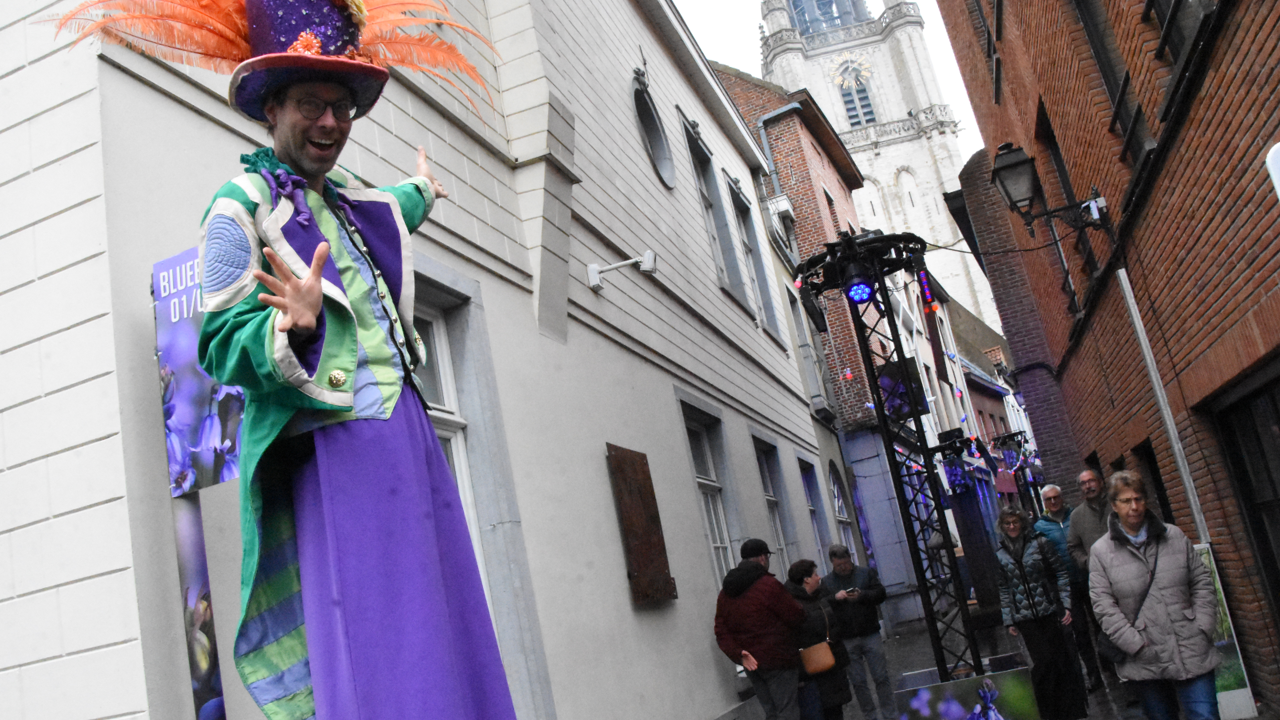 More tourists to the centre
Efforts to get forest tourists also to visit the city centre as well seem to be a success. Bluebell Alley attracted some people who are not from Halle, including a lot of foreigners.
Staff at hamburger stalls and food trucks set up for the May Day holiday on Monday served an awful lot of foreign nationals. Many were hikers visiting Halle Wood but also the city centre.  This included people from as far afield as Australia.