Video: Wolf spotted in West Flanders for the first time in more than 200 years
For the first time in more than 200 years there has been a confirmed sighting of a wolf in West Flanders. The wolf was spotted in a meadow at Proven, just outside Poperinge, a few kilometres from the French border. 
Two local residents shot footage of the wolf as it wondered across the field. They posted their video and several photographs of the animal on social media. This alerted the nature organisation Welkom Wolf (Welcome Wolf) to presence of the wolf in West Flanders.
Jan Loos of Welkom Wolf told VRT News that "The images are definitely genuine. What we don't know is when they were shot. It was probably very early this morning. 
The wolf that was spotted in Proven almost certainly crossed over the border from France. "It it was a Flemish wolf we would have spotted it a long time before this. However, we can't be completely sure because a wolf walks 80km in one night. So it could be that it came from The Netherlands and crossed West Flanders in the space of a night".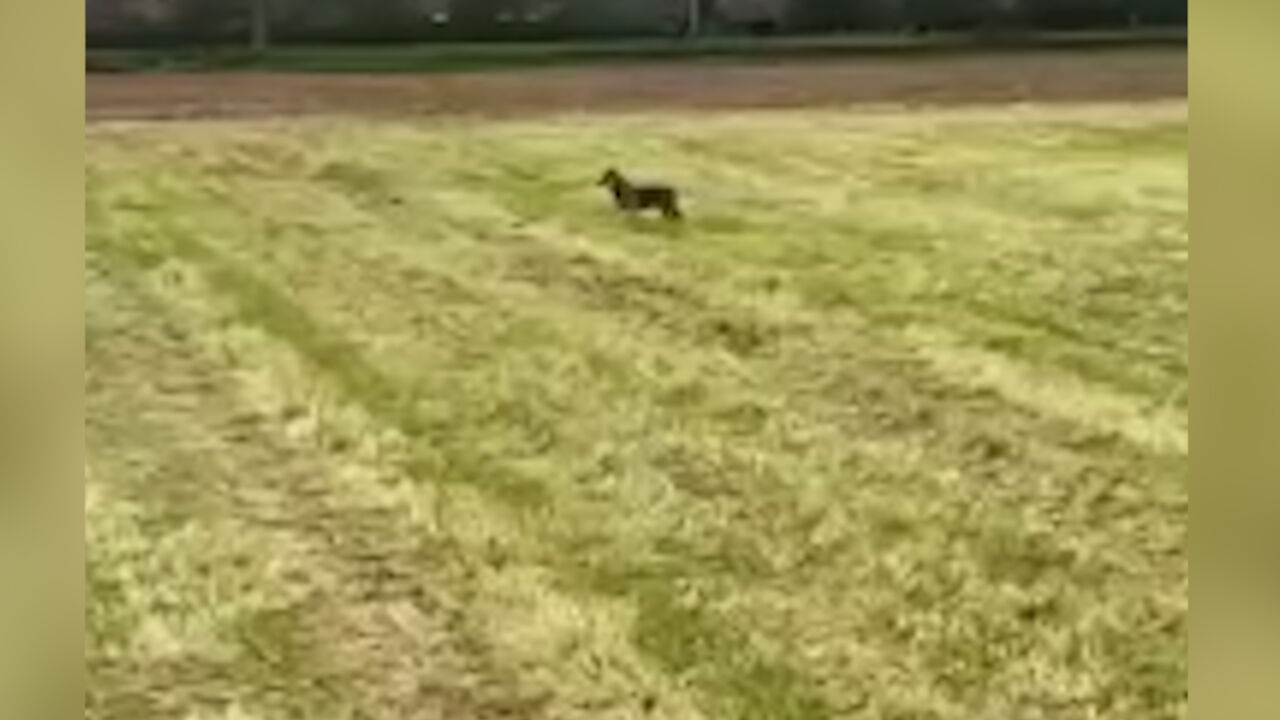 What is certain though is that the wolf won't stay put in Proven. West Flanders isn't a suitable habitat for wolfs as they need a lot of space (tens of thousands of hectares) to survive. Moreover, they need quiet, something that they are unlikely to find in a relatively densely populated province such as West Flanders.
They also require sufficient food that they can hunt in the wild. Although there are deer and hares living in the wild in West Flanders, wolves prefer young wild boar. While these can be found in the forests in Limburg Province and in the Ardennes, there are no wild boar in West Flanders.
However, Mr Loos says that a young wolf could lie low in a small area of woodland in West Flanders for a couple of weeks before moving on.