Keizer Verhofstadt - Van Dievel Consulting
Louis van Dievel kijkt als marketeer, "verkoper van gebakken lucht", met een guitige blik naar de kleine en grote actualiteit van de week. Wie had deze week een marketeer nodig? Het is een traditie aan het worden. Van Dievel Consulting moet één keer per jaar Guy Verhofstadt helpen bij een speech in het Engels in het Europees parlement. Verhofstadt trok zich terug als kandidaat-voorzitter van dat parlement.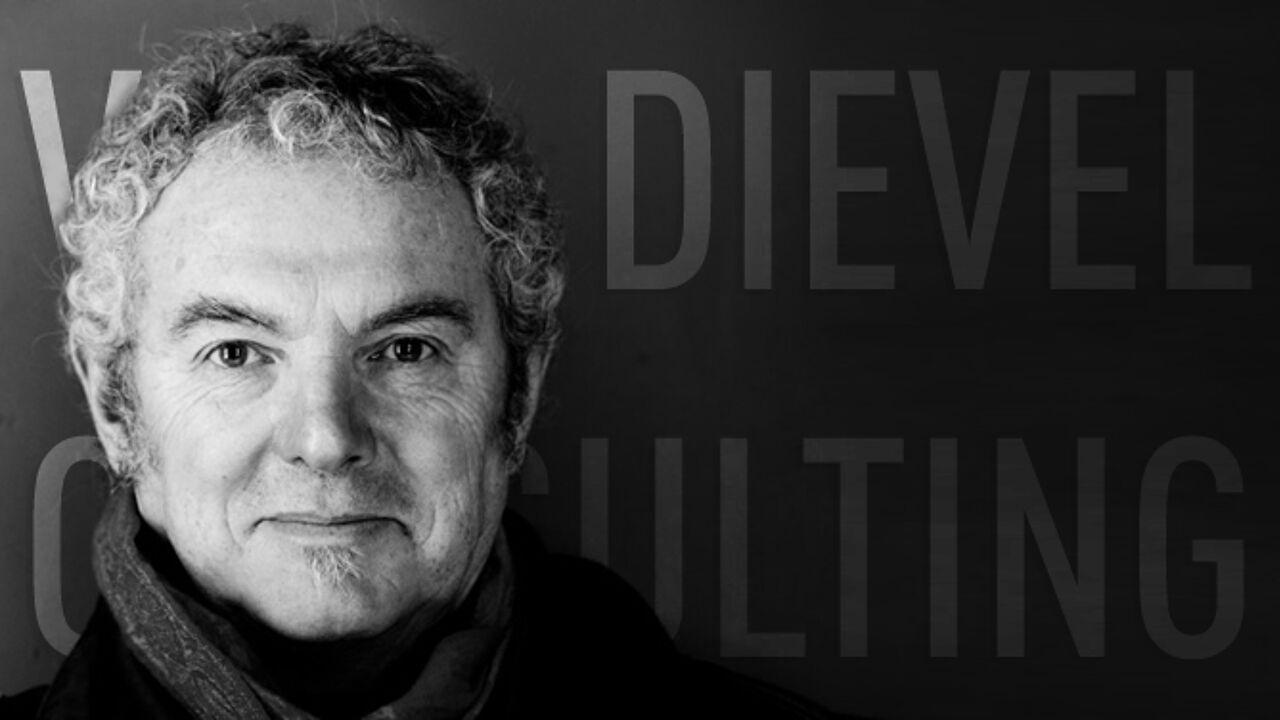 Ladies and gentlemen, perhaps you are suprised to see me wiz a big smile, as if I had won with the Lotto (with the Euromillions, hahahahaha!). Come on, Verhofstadt, you may say, you do not become the president of the European Parliament, so wipe off that stupid grin and go cry in your cornerke, your mommy has baked little fish. You are nothing but a loser. Yes it is true, I may not become the president of the Parliament, which was my wettest dream (I have some others too, you know, hohohoho!), but I have just saved Europe, and I am the Kingmaker of the Union. Hail me!
Nothing compares to me
I know that you sometimes think that I look a bit like a birdscare or a madman or the two at the same time, and that may be true, but so is my aim. I love so much Europe that I sometimes forget to wash or comb my hair, you know. Besides, I have never been mother's most beautiful.
But nothing compares to me, qua brains, you know.
And nothing compares to me qua scheming, wheeling and dealing. By the way, not all people are so fluent in the English language as I - I recognize that - so if you have some trouble in following my genial thoughts, please go tot Google Translate, it is a handy tool I use all the time.
Who loves me, follows me
Yes I am quite unique as a schemer, that is true. In my time in the Belgian politics, I betrayed not one but two presidents of my own liberal party. Now you and then me again!
First that trezebees Annemie Neyts, do you remember her? Probably not.
And then grumpy Karel De Gucht, who was harder to handle, but I nevertheless betrayed and defenestrated him.
I also betrayed a lot of other people of my own party, even so called friends, now that I think of it, even more friends than political enemies, but that is the fate of a Visionary like me.
Those who cannot follow me, must stay behind. And who me loves, follows me, naturally, hahahaha. But I do not see so many people behind me, it must be the cold weather.
A hole to jump in
What there be of it, I could not stay in Belgium, it was too small for my ambitions. Some say that the ground became a little bit too warm under my feet, but that is nonsens and roddel and laster (I use these words because they sound like real English, don't you find?).
So I cabineted to Europe, which became my natural biotope. Nobody really cares about Europe, so that was the hole to jump in. And see where and what it brought me! I became the leader of the European Liberals, united in the ALDE, which is not the same as the ALDI or the LIDL, mind you, hohohohohoho. Millions of people listened and listen to my historical speeches in het European Parliament! I am a Black Star!
But I wanted more. I am 64 now, the Beatles have a song about this age. I am as old as my former ghostwriter Louis Van Dievel, but while he keeps himself busy sitting at the window of his small house, smoking his pipe and watching people with dogs and children and old people with fluojackets on bicycles with little moteurkes passing by in the slum where he lives, have I still dreams. President of the European Parliament you will become! the God of the Liberals told me more than once in my visionary dreams.
Curlyhead Grillo
So when that lunatic curlyhead Grillo from the Italian Five Star Movement contacted me, I saw my chance. Wiz the votes of his motley crew (now that is a word to look up in your little dictionary, my dear friends!), I had more chances to weigh upon the election.
Beppe Grillo and I both speak Italian - I better than he by the way - which made of course the contact easier. I bewitched him, not less or not more! Forsake all the principles of your Five Star Movement, I told him, and you will be most welcome to join the ALDE (they do not yet know the ALDI in Italy), and in return my ALDE will throw away all its European ideals.
It is in the bag, I thought, but apparently, I made a little mistake. I thought the members of the ALDE would eat out of my hand, but instead they bite in it. Auch! Some of these bitches have nasty teeth, goddamn!
The Italian fucker
Now you may think that I sat in sack and ashes, but then you don't know me! Time for another unexpected and wild move, I thought. Why not betray the social democrats with whom we had a deal and support the christian democrats in the election of a new President?
Let't see what is in it for us. And for me. You know the result: the Italian fucker Antonio Tajani is the new President of the European Parliament. You do not know him?
That is not important, because he is my handpuppet, I command all his moves. Not in private, of course. In return for the support, the christian democrats promised me to reform Europe. That is pretty foggy and hazy , I know, and it is the nail I have been beating on for several years now. But it is my reason for living. Reform Europe! Reform Europe! I keep howling like a mad dog to the moon. Because without Europe the End is Near!
So what you have witnessed these days is not a little specimen of littlebackroompolitics, although you might have the impression, but a great move towards more democracy and more Europe where the peoples can sing and dance all day in the sun and have no worries. Like me.
And let me finish with an old Flemish way of saying that is written on the door of my personal WC in the European Parliament: "If you want a cold surprise, pull the chain before you rise". Thank you and please big applause. Youi're welcome.